21–26  September 2015
…in the Heart of London, together with Mall Galleries, between Trafalgar Square
and Buckingham Palace.
Passion for Freedom Art Festival is a large showcase representing the world of
freedom. Artworks are carefully selected by an independent jury from the most
promising contemporary artists who want to share their stories with the public,
willing to change something in their hearts and minds.
The sheer variety of work presented each year is what makes Passion for Freedom
Festival an annual highlight of the cultural and freedom calendar. This year, as ever,
the public will get the chance to select their favourite artists and vote for the best
work.
The world's largest freedom festival open-entry exhibition represents traditional and
cross-media art, which will be presented together with ten selected books, and ten
renowned journalists. Three visual artists will be nominated for General Awards and
three film productions will receive Freedom Film Awards. The audience will vote
for their favourite piece of art for the People's Choice Freedom Award during the
private view.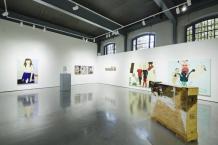 Festival programme
The exhibition will be open:
Monday – Friday 10am – 5pm
Saturday 10am-3pm
Admission FREE
22 September – Tueasday 6:30pm
Film screening "Parvati Saves The World' In Three Acts by Ram Devineni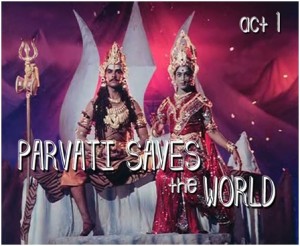 Panel Discussion: "Art as a weapon and a shield: female empowerment through art"
Invited Panellists:Jamie McCartney
Passion For Freedom Special Guest Artist 2015. With his work constantly in
the media, Jamie has gained an international reputation as an
uncompromising, underground artist. Publically speaking about the
importance of art as an engine of social change, he remains a campaigner
and advocate for many causes. With a career-long commitment to
experimentation he often focuses
on the body using traditional and novel materials, applying many unusual
processes. Often exploring emotive subjects he tends to court controversy.
https://www.jamiemccartney.comRayhana Sultan
Rayhana Sultan is an Ex-muslim atheist, and a human rights activist from
Bangladesh. She writes on secularism, animal rights, marriage equality, and
contemporary issues on the website the Economics of Curiosity. In a recent
interview with i24news.com, Rayhana has highlighted
on the legal and social challenges that surrounds atheists, secularists, and
vocal critics of religions in Bangladesh since not only its existing
culture stifled with religious sensitivity and ignorance inhibits free
speech, but also because of the country's constitutional stance that
misinterprets the idea of secularism and freedom of expression.
www.facebook.com/economics.of.curiosity
www.twitter.com/rayhana
www.youtube.com/rayhanash

Jessica Fulford – Dobson
Passion For Freedom Special Guest Artist 2015
Jessica Fulford-Dobson is a free-lance London based portrait photographer.
After leaving university, Jessica got a job assisting the filmmaker Nicholas
Claxton on the documentary: 'Linda McCartney: Behind the Lens'. Linda
proved to be a significant influence.She worked with photographer Alison
Jackson on her TV series 'Doubletake' for the BBC and her book 'Private' for
Penguin books.Jessica started work as a portrait photographer in 2000.Her
photographs have since been published in newspapers and magazines
worldwide, as well as being exhibited in New York, London and Prague.In
November 2014 Jessica's portrait of Skate Girl won 2nd Prize at The National
Portrait Gallery's Taylor Wessing Photographic Portrait Prize Award where it
was exhibited for several months.
https://www.jessicafd.com
24 September – Thursday 6.30pm
Film screening "Cartoonists: Footsoldiers Of Democracy" by Stephanie Valloatto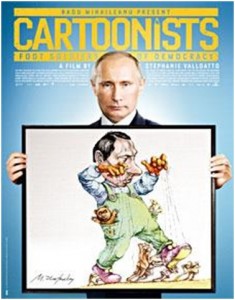 Panel Discussion:
"Cartoons are a serious business: how humour is democracy's greatest strength"
Invited Panellists:

Dr Tim Benson
Some say the World's – leading political cartoonoligist. He therefore thinks he
knows everything there is to know about political cartoons. A lecturer on
cartoons, Benson has also had more books published on the subject than
anyone else. He has even acted as an external examiner for postgraduate
degrees in cartoons. Now some say Benson is not only self-opinionated and
outspoken, but has a big mouth to go with it. So here, on his very own cartoon
blog page, he has decided to put it to even greater use.Rachel Alcock (Amnesty International)Rachel is a dedicated and passionate campaigner
having worked on a diverse range of topics from "calling for better recycling" in Australia to a more
concrete regulation of wildlife trade internationally.She now works for Amnesty International UK
as Urgent Action Coordinator. In this role Rachel acts as a champion for individuals around the world
whose human rights are being threatened. From death penalty cases in the USA
to cases of the restriction of free speech in Saudi Arabia.
Rachel works to highlight each individual's plight and calls for action
on behalf of the people involved.Agnieszka Kolek, awarded the title of Polish Woman of the Year 2013 in the
UK for co-organizing and curating Passion for Freedom London Festival
stands on the side of those who were denied the freedom to create. She has
survived the terrorist attack in Copenhagen this year where she was invited to
speak together with Lars Vilks and Inna Shevchenko.
Agnieszka invites artists who are persecuted by regimes, ones with death
sentences, ones who were sentenced and forbidden to create by their own
governments, artists, whose work none of the European galleries want to
exhibit. She protects and supports them and their work, making art into a
weapon to fight for the basic Human Rights.
25 September– Friday – Passion for Freedom Gala Awards Ceremony 2015*
*by RSVP only

The premier art festival dedicated to freedom, with open-entry 

exhibition.Traditional

 

and cross-media art will be presented together with selected books,

 film screenings 

and recognition of renowned journalists. Three visual artists will

 

be nominated for 

General Awards and three film productions will receive Freedom Film Awards.


The audience will vote for their favourite piece of art 

for the People's Choice Freedom 

Award

 

during the Gala Ceremony. The PFF exhibition will showcase uncensored a

rt 

from the UK,

 

Europe and around the world which a

ims to promote human rights and 
26 September – Saturday 12-3pm – Free to Create Workshops
FREE TO CREATE: Art the voice of freedomby Rhonda Fenwick, Mona Lisa Art Group

Drawing Workshop for children with teachers and art master. On this course participants will have the opportunity to create artworks in response to the theme through drawing, body maps, graffiti, collage and origami. Giving them a voice to express their ideas, thoughts, views and opinions concerning freedom through the language of art.
Artist will talk to participants to give them a starting point and encourage them to start thinking about what it means to be "Free to Create".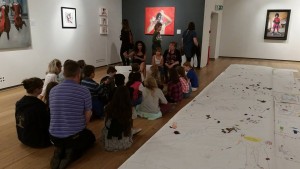 2015 Jury Panel
Gary Hill – one of the most prominent American foundational artists in video art.
Sarah Maple – a provocative young British artist, feminist and activist.
Lee Weinberg – curator, art researcher and lecturer at Goldsmith University.
Jasvinder Sangera – one of The Guardian's '100 most inspiring women in the World',
the Ambassador for Peace Award, the Pride of Britain Award, among many others.
Paul Carter Robinson – founding partner and CEO Artlyst – a comprehensive international what's on guide for art events, exhibitions, fairs and auctions.