Exhibition 21-26 September 2015
How to register in steps
1. Read Terms & Conditions, complete and tick to agree to Terms and Conditions in the online Submission Form
2. Pay the entry fee. Your work will not be considered by the Panel of Judges if you did not proceed with the payment.
3. Upload image/images of your work not smaller than 1MB. Include links and any necessary passwords to time based media in the submission form.
If you have any specific questions regarding artwork submission do not hesitate to contact one of the curators:
agnieszka@passionforfreedom.art
If you have any questions regarding payments please send an e-mail to the Finance Director: finance@passionforfreedom.art
Terms and Conditions
In the Heart of London together with Mall Galleries, between Trafalgar Square and the Buckingham Palace within the walking distance to the beautiful St James's Park Passion for Freedom Art Festival is a large showcase representing the world of​ freedom. Artworks are carefully selected by an independent jury from the most promising contemporary artists who want to share their stories with the public,​ willing to change something in their hearts and minds.
The sheer variety of work presented each year is what makes Passion for Freedom​ Festival an annual highlight of the cultural and freedom calendar. As ever,​ the public will get the chance to select their favourite artists and vote for the best​ work. The world's largest freedom festival open-entry exhibition represents traditional and​ cross-media art, which will be presented together with ten selected books, and ten​ renowned journalists. Three visual artists will be nominated for General Awards and​ three film productions will receive Freedom Film Awards.The audience will vote​ for their favourite piece of art for the People's Choice Freedom Award during the​ private view.
Mall Galleries is a major contemporary gallery space in the heart of Central London, championing the work of new and established artists. For over 40 years Mall Galleries has played a crucial role in diversifying the practice of figurative art, exploring its boundaries while promoting, inspiring and educating audiences with new exhibitions and interpretations of the contemporary world. Mall Galleries is operated by the Federation of British Artists, a major visual arts charity established in 1961.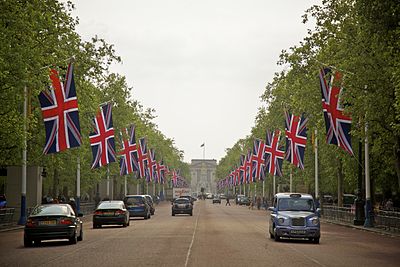 Eligibility
Passion for Freedom invites submissions from visual artists working in the following mediums: painting, sculpture, drawing, print making, photography, mixed media, installation and video.
Artists are asked to respond to the following questions or one of them through their work and a short artist statement discussing their work (online form – one of the sections):
WHAT IS FREEDOM?
HOW EASY IS IT TO LOSE IT?
HOW HARD IS IT TO GET IT BACK?
Due to the site specific nature of performance works, artists representing this medium are requested to contact the Curators before applying.
agnieszka@passionforfreedom.art
There is a size limitation of 1.5 metres width for two-dimensional work, 1.20 metres width and depth and 2.5 metre height for three-dimensional work, 10 minutes for video (These dimensions might be subject to change depending on the hired gallery's entrance door. We do hope to secure a larger space to allow all artists to enter the competition).
Entry Procedure
A non-refundable administration fee of £20.00 for each submitted work is charged and must be paid at the time of submission.
Images should be submitted in JPEG format, minimum size 1MB
Artists submitting time based media should provide a link to view the work online e.g. VIMEO, YouTube. Artists should make works easily downloadable in case they have been selected; alternatively a DVD/pen drive copy should be sent to the PFF address listed below.
No works will be accepted after the submission deadline 28th August 2015.
The submission form should be completed online. Submitting the work with the form means that the artist agrees to the Terms and Conditions.
MALL GALLERIES 21st – 26th September 2015
Passion for Freedom reserves the right to make changes to the competition as may be necessary due to unforeseen circumstances.
Works will be offered for sale. Passion for Freedom charges a commission of 30% of the sale price. This must be calculated within the price given by the artist.
Passion for Freedom reserves the right to reproduce exhibitors' images for publicity purposes and to copy any visual material submitted. (In full or part)
Artists are responsible for insuring their own work. All works accepted by Passion for Freedom Team are entirely at the artists' risk and the Team will not accept or be under any liability for loss or damage, etc., although every care will be taken of work submitted.
All means to present the artworks must be provided by the artist e.g. plinths, cabinets, etc. Artists who have not secured hanging system for their work will be charged £5.
Limited number of monitors, DVD players and plinths may be provided. Please contact the Curators.
Information to Artists 7th Passion for Freedom Art Competition 2015
Deadline for submissions:
Friday 28th of August 2015 at 13.00h/1pm
Notification of the Selection Panel's decision by Thursday 3rd September 2015. Any applicant who has not received notification by 3rd of September 2015 should e-mail the Curators:
agnieszka@passionforfreedom.art
Artists are responsible for the delivery and collection of their work.
Delivery and Collection of selected work to be announced shortly after the shortlist is being announced. Artworks not collected by the stated dates after the exhibition finishes will be disposed of at the discretion of Passion for Freedom Team.