WE HAVE TO ANNOUNCE THAT UNFORTUNATELY,
AND FOR UNKNOWN REASONS, UNIT 24 GALLERY
IS ATTEMPTING TO CANCEL THE 5TH PASSION FOR FREEDOM FESTIVAL ONLY A FEW DAYS PRIOR TO THE EVENT.
We will stick to our plan – on the 2nd of November we shall all raise our glasses to freedom for the 5th time.
We will inform you about the new Private View details shortly.
After several years of successful cooperation with Unit 24 Gallery, for unknown reasons the Gallery's director has decided to withdraw her consent for the festival, only days before the event. We have endeavoured to fulfil her numerous new and unreasonable demands which have arisen unexpectedly and within extremely short notice, yet the gallery's management still refuses to grant us access to the venue.
It is vital to protect freedom of artistic expression in this country. Passion for Freedom has always been true to its aims and objectives and acts transparently.
Now we are urgently looking for a new venue as this turn of events has made us even more determined to make the festival happen. We will stand up for our values as we always have done, regardless of circumstances. We have made this promise to ourselves, to the people who support us, and all to all the brave artists who wish not to be silenced by the political correct establishment.
2-9 NOVEMBER 2013
KEY DATES:
02/11/2013 Saturday 6:00pm Private View
05/11/2013 Tuesday 6:30pm
"The Siren" and "Girl Rising" Movie Screening  followed by Q&A Session
08/11/2013 Friday 7:00pm
"Silent Conquest" Movie Screening, followed by Q&A Session, Press Evening
RSVP: rsvp@passionforfreedom.art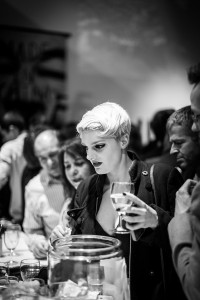 Passion for Freedom asked artists to respond to these three questions:
1. What is freedom?
2. How easy is it to lose it?
3. How hard is it to get it back?
For the fifth time the annual the celebration of freedom will take place in Unit24 Gallery
in London's South Bank. The festival will present the work of 60 "brave artists" contributing film, photography, painting, sculpture, books and other forms of artistic expression, often on highly controversial topics of social importance. Artists who present at the Passion for Freedom festival are heroes who continue to work and create despite fears for their lives and security of their families. Some of them use false names to hide their true identities and some withdraw their work and use self-censorship so to not offend religious feelings of others or attract aggression.

Special Artist Guest: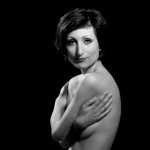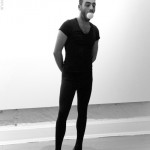 SHORTLISTED ARTISTS:
AN DECEUNINCK, ANETA NOWICKA, ANNA MARIA RUSINEK, AZADEH BEHROOZI, BAHÀR MAJDZÀDEH, BEE FLOWERS, DEIRDRE ROBB, ELENI PAVLI, EMMA NIEMIS, GARY BETTS, HANGAMI AMIRI AND FAZILA AMIRI, IZABELA LESKA, JACK MULELE, JAMAL DE JONG, JASON FILE, JENNY MEYER, JOANNA WALAS, JOHAN VAN DER DONG, KATARINA UZAKOVA PILORO, KATRIN BERTRAM, LARA JACOSKI, LISA BROWN, MARIA STRZELECKA, MARK YALE HARRIS, MARTHA MOSSE, MATTHEW E. SUN, MATTHEW HAYWARD, MELANO SOKHADZE, PAUL HAWDON, PILORO, SAM SHENDI, SHAUNA MCCANN, STEVEN VERSTUYFT, TIAGO VALENTE, VICTORIA BURGHER
All the trailers of the nominees are being published on the festival
Youtube channel inspiring thousands of concerned citizens to watch quality films.
Live Streaming will be provided on our website for those who cannot attend our Private View.
RSVP: rsvp@passionforfreedom.art