PLACES ARE LIMITED BUT OUR FREEDOM IS NOT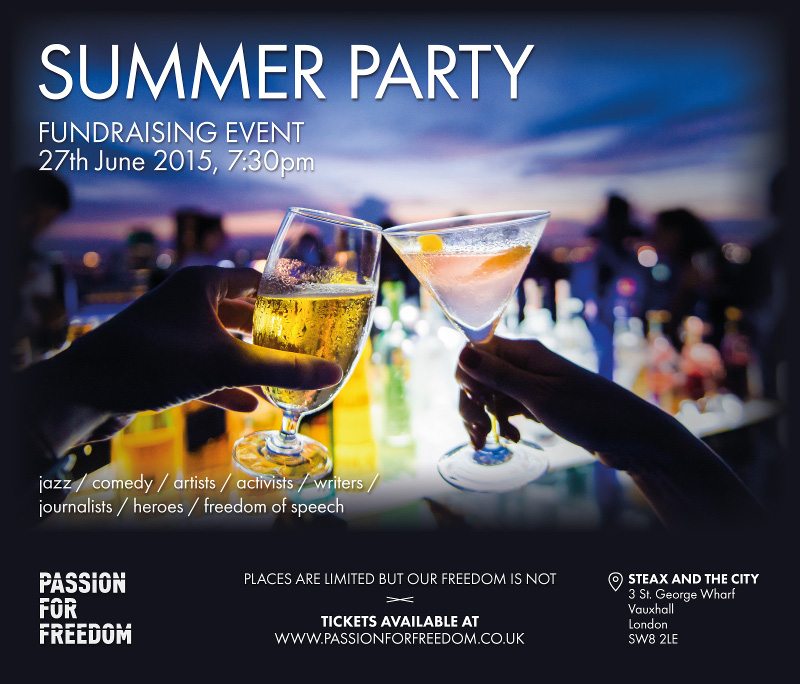 When:
This event was sold out – 27 June 2015 @ 7.30 pm
Where:
STEAX AND THE CITY
3 St. George Wharf, Vauxhall, London, SW8 2LE – map
In order to celebrate our past and future successes together, and to make this superb
new venue a practical reality, we invite you to our first Passion for Freedom
Fundraising Summer Party on the 27th June 2015.
From 7.30pm you're welcome to enjoy jazz, comedy and mingle with artists, activists,
writers, journalists and all the heroes who protect freedom of speech and expression
in our society.
Program:
7.30pm South London Jazz Project 
8.00pm Leszek Kulaszewicz Quartet feat. Catherine Lima 
https://www.jazzcafeposk.org/event/leszek-kulaszewicz/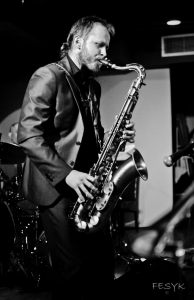 8.30 pm Stand up comedy by brilliant Miriam Elia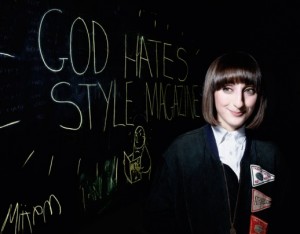 9.20 pm Lola la Tease 
https://www.facebook.com/lolalatease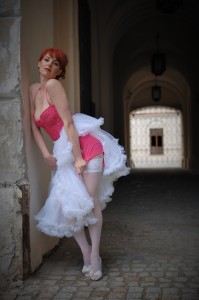 9.30 pm Studio Afro Latina and the Batuke Project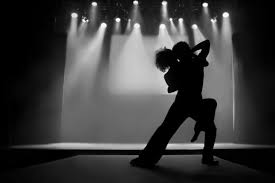 So come and join us for Pimm's at the 'Steax and The City' restaurant overlooking the River Thames in Vauxhall.
Come and support the beauty of freedom, independent art and our ceaseless activity.

[olimometer id=3]