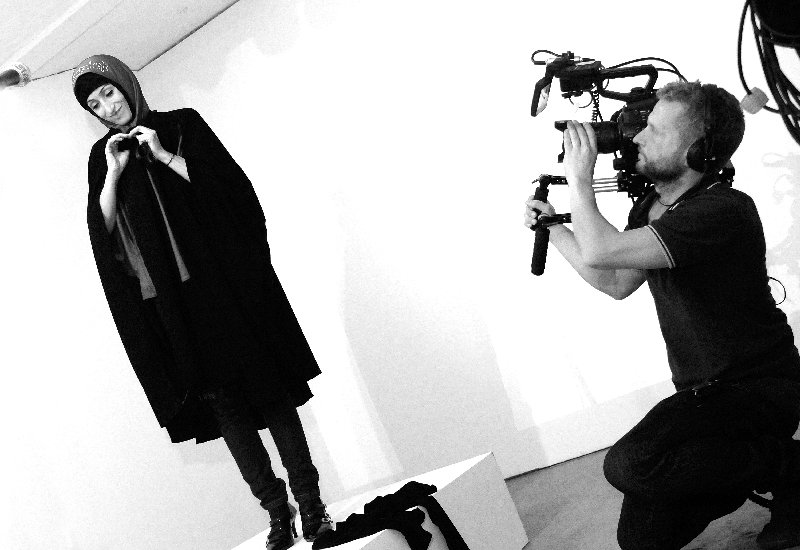 Interview with Marianna Fox, director of the Passion for Freedom festival and curators Barbara Leszczynska and Katka Kowalska. WP.PL
We meet at the side of the River Thames and through a big window I can see Tate Modern Gallery.  The sunny café is just next door to the gallery where Passion for Freedom festival took place.
There are three girls drinking coffee at the table, the same ones who recently made a lot of noise in London about art and freedom. In Poland not so many people know what they do nor why.
Marianna… Media from all over the world write about you, even the fussy English press and it is time now for Polish press. Tell us what this festival is about.
Marianna Fox: This festival is one of a kind in the world and attracts hundreds of brave artists, art lovers, activists and all those for whom freedom is priceless. Every year the curators open the competition and ask 3 questions: What is freedom? How easy it is to lose it? How hard it is to get it back? The interpretations are very rich, diverse and reflect the latest events around the world.  It includes everything that inspires people, is outrageous, makes them happy or is worrying for them. Here there are no taboos; this platform is open to politically incorrect topics, especially those that are ignored in the mainstream media.
Why your original gallery was closed?
MF: We don't know the exact reasons. Attempts to cancel the festival started just before the festival started from small details like banning us from using the toilets, lack of lighting in the gallery, requests for earlier payment for the lease of the gallery and some more strange requests. After intensive and sometimes even absurd correspondence, 3 days before the opening there were statements about fear.  The gallery owner said that she was worried about her security, mentioned something about a threat from "gentlemen from the religion of peace" and that she received some threats from enemies of the festival. Our lawyers are dealing with this case right now.
Why do you organise Passion for freedom festival?
MF: It is a big responsibility, joy and gives real satisfaction from working on such an important topic like freedom of expression and human rights. I meet the most interesting people from all over the world and, through the festival I have a pleasure of spending time with wonderful friends. Freedom does not exist without a cause; it needs conditions that we have to cultivate every day. Artists are especially sensitive to censorship and they act as some sort of barometer that shows how much air we have in our society. Freedom is like air, you don't see it until you notice that is lacking.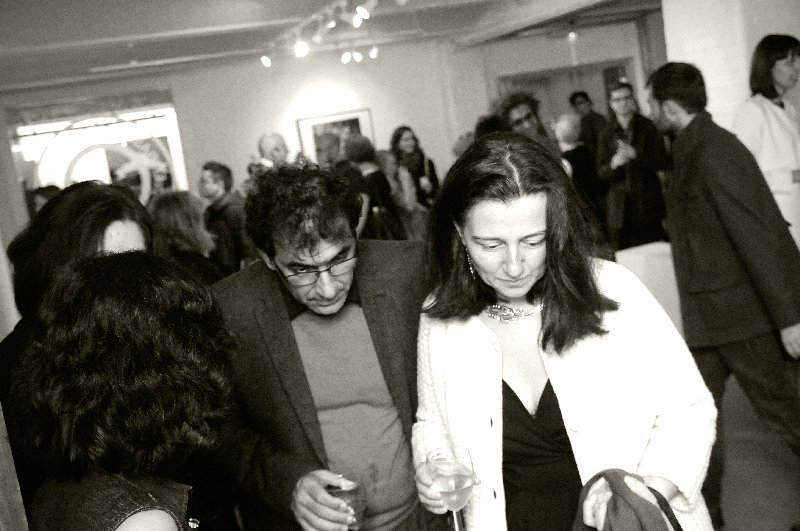 Barbara…what kind of art do you see each year?
Barbara Leszczynska: In the first and second edition of the festival we received mainly paintings and photos, although there were some sculptures. Nowadays we receive multiple art forms – next to traditional sculptures and paintings, we have mixed techniques invented by artists, collage, assemblage, performance and video. Every year the standard of works received for the festival is higher. What I mean is a multilevel expression of the artwork; we have more and more mature artists, more aware and more courageous. It is hard to compare works from different disciplines, the judges face harder decisions to choose the winner but the most important thing is the message – the form just helps to express its meaning.
How does the private view look like?
BL: It is a very moving moment for all of us. As organisers though we quickly forget about emotions and we jump into action to welcome our guests, old friends and new people who come to see the festival for the first time.
This year the much more spacious Embassy Tea Gallery couldn't fit all the people in who wanted to see the exhibition on its first day. The guests had to queue.
Everybody feels like winners at the end of the day, not just awarded artists but also the guests. Freedom is a serious topic but the private view is always a very joyful moment. It helps to make contacts with new people and allows us to see artwork that for many reasons other galleries are afraid to show, although the work itself always represents the best of styles.
Who buys the artwork?
BL: Private collectors. People passionate about new art who reject commercial way of seeing the world.
Katka…Which work was the winner?
Katka Kowalska: Our Freedom Ambassador title and the statue – Boudica – made by artist Katarzyna Harasym were won by Victoria Burgher. Guests who entered the gallery were asked to pick a stone of a size easily fitting into ones hand from a cotton bag that was placed near the entrance. They were informed that they should find the appropriate place to put it in the gallery.  The appropriate place turned out to be a pillar where on a little paper note there was an excerpt from criminal statue book of Islamic Republic that described the size and weight of a perfect tool for stoning "guilty" women. It shall not be too large to kill the convict by one or two throws and at the same time shall not be too small to be called a stone.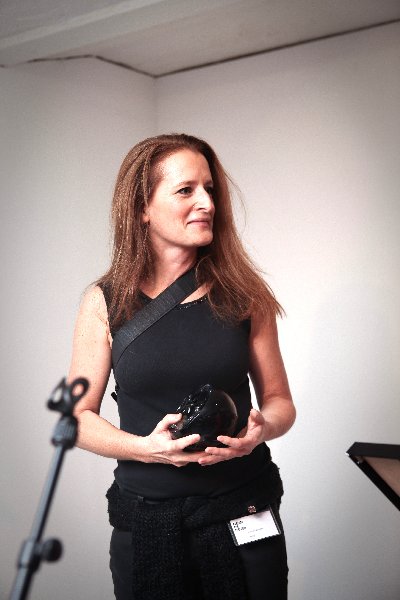 Which artists need to hide?
KK: Many artists who took part in the festival Passion for Freedom had problems because of their art that openly expresses their ideas and questions political correctness. This year we showed two artists who used nicknames in order to protect their lives and the lives of their families, some of them even conceal the name of the country where they live.  But there were also artists who do not care about consequences, for example our guest artist – Firoozeh Bazrafkan, who comes from Iran but lives in Denmark. In October this year she was convicted by Danish court for expressing her opinion in the newspaper "Jyllan Posten". Nevertheless, she doesn't change the direction of her art, and still criticises political Islam and women's treatment in her fatherland. Her art is strong and hits right into the heart of the problem.
What is in these artworks that scared the previous gallery so much?
KK: I think the main problem for the owner of the previous gallery was sincerity and uncompromising attitude of our artists. They talk about inconvenient problems that sometimes are swept under the carpet because it is easier to pretend that they do not exist. But we have many friends and proponents of freedom in the art world; it is thanks to them that we have found new and better place for the festival just three days before the opening.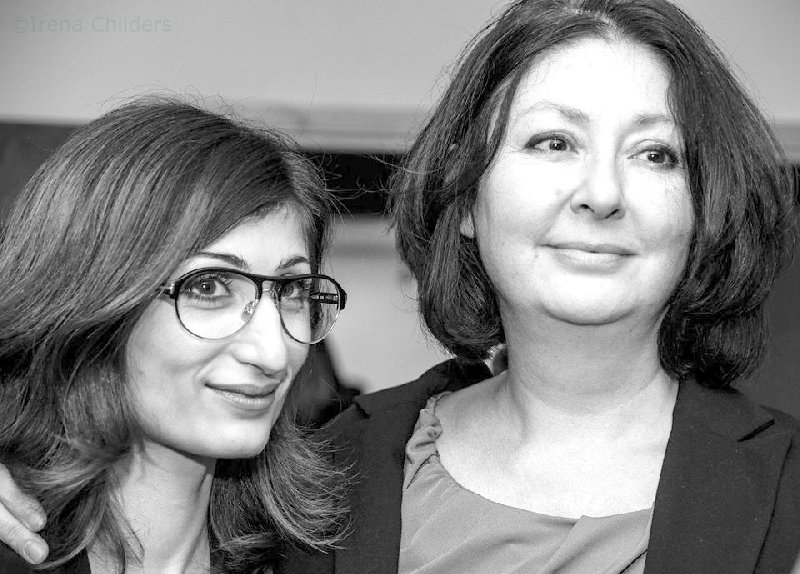 How will the festival look like next year?
Marianna: You need to be a poet in order to describe it appropriately. You need to be there and feel the atmosphere during the vernissage. It is a festival with a thrill. Future? For sure the festival will be bigger, richer, more moving. More international. We have received many interesting propositions for collaboration also. We are spreading our wings and, because we work with volunteers, we still need patrons and donations from those who love our festival. I invite you to have a look at our website and join our club called 300 Spartans.
Barbara: We have ambition for each coming festival to be better than the last. Development is a guarantee of success. There are more aware people who engage in organising the festival; we have more interest from the world of art and media. The festival is created by artists so I keep my fingers crossed for lots of positive inspiration for next year.
Katka: Full of art representing the highest standards and created by artists who are not afraid to express what they think. We will be better known and there will be more people who, like us, love freedom. For sure it will be intensive; I am also curious what will happen.