This is a celebration of freedom in journalism
Passion for Freedom recognizes journalists whose work has protected freedom in our world and provided the public with truthful information. Investigative journalists, despite personal danger and challenges in obtaining resources to carry out their work, continue to play a key role in uncovering wrong doing and exposing crimes that undermine democracy and human freedom.
1.James Delingpole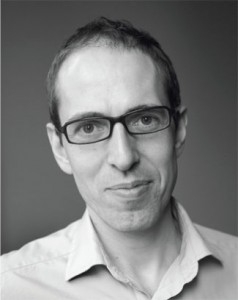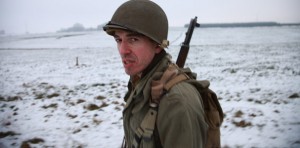 James is an English columnist and a novelist who has written for The Times, The Daily Telegraph, and The Spectator. He has published four  political books, including: 'How to be Right: The Essential Guide to Making Lefty Liberals History', 'Welcome to Obamaland: I Have Seen Your Future and It Doesn't Work', and '365 Ways to Drive a Liberal Crazy'.
Delingpole described himself "as a member of probably the most discriminated-against subsection in the whole of British society—the white, middle-aged, public-school-and-Oxbridge educated middle-class male." He says "The function of satire is not only to make us laugh, but also, with luck, to draw our attention to the things that are wrong with the world and help mock them into extinction." His most recent project is Bogpaper, a satirical blog that he runs with Jan Skoyles.
2.Lars Hedegaard Jensen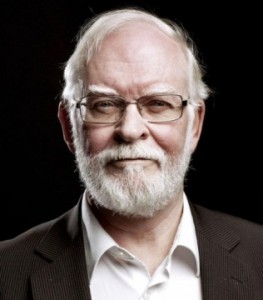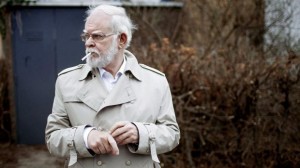 Lars is a Danish historian, journalist and author. He established the International Free Press Society in 2004 and Dispatch International in 2012.  Originally a historian and a high school teacher, he was one of the editors of the Fundamental history series of books, and edited a volume of the 'Hvem Hvad Hvor' ("Who What Where"). In the 2000s, he wrote a column called "Roughly Said" for the newspaper Berlingske Tidende.
Hedegaard is known as a critic of Islam. According to him, he was dismissed from Berlingske Tidende after he ignored repeated requests from the management to mitigate his criticism of Islam. In 2011, he was convicted of hate speech under the Article 266b of the Danish Penal Code, and fined 5,000 kroner.
He had made critical remarks against the Islamic society. On 5 February 2013, an unknown person posing as a postman attempted to shoot Hedegaard in his house. The attempt failed, and the assailant escaped. The Danish Prime Minister condemned the attack and said the case was even more severe if the motive was to prevent Hedegaard from exercising hi right to free speech.
3.Max Kolonko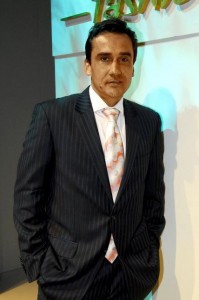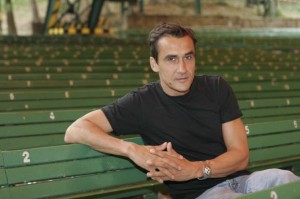 Max is a Polish-American producer, writer, author, broadcast journalist and a U.S. correspondent for a number of television news organizations (TVP, TVN, Panorama). From 2001- 2005 a senior White House correspondent for TVP, the national television in Poland.
Producer, director and creator of a popular, award winning, television series "Discovering America" with Max Kolonko on various aspects of American life. President of Media 2000 Communications, a New York City television production company.
He is a contributor to The Huffington Post. Founder of MaxTV – an independent television channel on YouTube Within six months of its inception in November 2012, MaxTV has reached over 400 000 subscribers and over 33 million views, making it number one opinionated news program in Poland and one of the fastest growing opinionated news programs on YouTube.
4.Yulia Latynina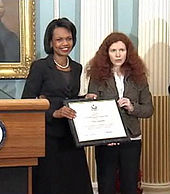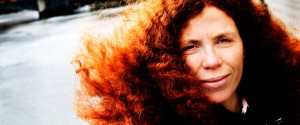 Yulia is a Russian writer and journalist. She is known for her sharp and polemic statements. The most popular presenter at the Echo of Moscow radio station. She also writes for Novaya Gazeta and The Moscow Times.
She received an investigative journalism award by Corriere della Sera dedicated to Maria Grazia Cutuli, an Italian journalist who was killed in Afghanistan In January 2010. In the aftermath of Yanukovych's win in Ukraine, Latynina published an article declaring that people cannot be trusted to vote for their best interests.
She writes: Viktor Yanukovych's victory in Sunday's presidential election – not unlike the victories of former Chilean President Salvador Allende, Iranian President Mahmoud Ahmadinejad or Adolf Hitler – once again raises doubt about the basic premise of democracy: that the people are capable of choosing their own leader. Unfortunately, only people in wealthy countries are truly capable of electing their leaders in a responsible manner. In 2011, Latynina harshly criticized various human right organisations including Human Rights Watch and Amnesty International for their support for terrorist groups and anti-western bias, which she called Liberal Fundamentalism.
5.Ezra Levant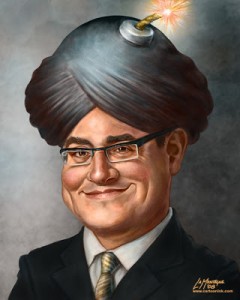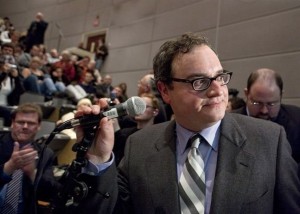 Ezra is a Canadian media personality, conservative political activist, journalist and author. He is the founder and former publisher of the Western Standard, is a broadcaster and columnist for Sun Media and has written several books on politics and public policy. Levant claims to have libertarian leanings, although he acknowledges that this does not extend to all issues, for example on some social issues and in foreign policy. He has become involved in several legal and other controversies on free speech issues.
Other issues that he has dealt with include multiculturalism, immigration, and economic deregulation. He published the book 'Ethical Oil: The Case for Canada's Oil Sands' in 2010 and 'Groundswell: The Case for Fracking' in 2014 through McClelland & Stewart.
Levant has called himself a libertarian, saying he is "basically someone who believes in freedom" although he says he is more "mainstream conservative" when it comes to social issues and foreign affairs. He has said "It's tough to be a pure libertarian, because reality has a way of messing with that beautiful theory."
6.Alexander Morozov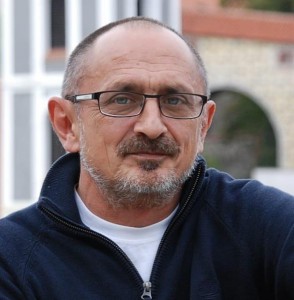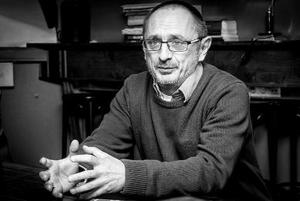 A Journalist, Political Scientist and blogger, Mr. Morozov is a creator of the Moscow bloggers' club. At present, he is also an Editor-in-Chief at Russian Journal Magazine and a columnist for OpenSpace.ru and Colta.ru. He formerly served as a Head of Department at the Daily News on M-BIO (Co-Ordination Centre of the Informal Movement) and a reporter at the Department for Communist Education at the Teacher's Newspaper. He has written for Ogoniok, Komsomolskaya Pravda, Russian Thought, Independent Paper and is one of the 50 most quoted bloggers in Russia.
7.Douglas Murray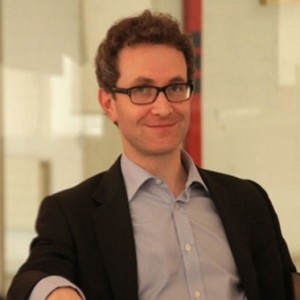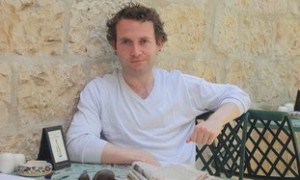 Douglas is the Associate Director at the Henry Jackson Society. He previously founded the Centre for Social Cohesion, a think tank studying extremism and terrorism in the UK. A bestselling author and award-winning political commentator, Douglas is a columnist for Standpoint and writes frequently for a variety of other publications, including the Spectator and Wall Street Journal.
A prolific debater, Douglas has spoken on a variety of prominent platforms, including at the British and European Parliaments and the White House. He has authored books on neo-conservatism, terrorism and national security as well as on freedom of speech. His latest book,' Bloody Sunday: Truths, Lies and the Saville Inquiry', was published in November 2011.
In 2013 'Bloody Sunday' was awarded the Ewart-Biggs memorial prize for advancing peace and understanding. In June 2013 he published 'Islamophilia: a Very Metropolitan Malady'.
8.Raheel Raza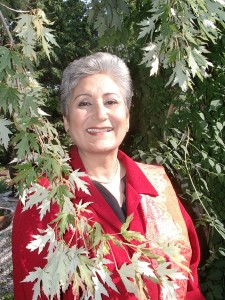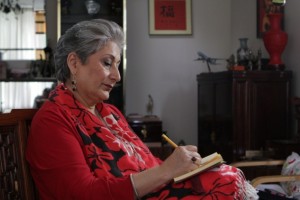 Raheel is a Muslim Canadian journalist, author, public speaker, media consultant, anti-racism activist, and interfaith discussion leader. She lives in Toronto, Canada. She has been compared to Asra Nomani and Amina Wadud for her controversial views on Islam.
She is the author of 'Their Jihad, Not My Jihad: a Muslim Canadian woman speaks out'. She opposes terrorism committed in the name of Islam. She also is an outspoken adversary of what she has called "inequality toward Muslim women". As a result, she has received death threats.
9.Ed West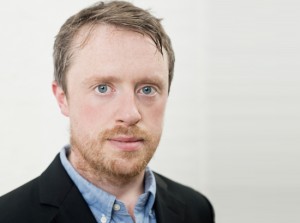 Ed is an author, journalist and blogger and the deputy editor of the The Catholic Herald. Previously he wrote a column for The Daily Telegraph. In 2013 Peter Oborne described West as "one of the most interesting of the rising generation of political writers, who delights in destroying liberal pieties". West's book, 'The Diversity Illusion', which examines the supposed adverse effects of mass immigration on British society, was published in February 2013.
It was described by The Observer as a "brazen and breezily written polemic" whose "arguments are repeatedly undermined by reality." Peter Hitchens in The Mail on Sunday wrote that West's book was "powerful" and that it contained an "excellent analysis" into the real economic benefits of immigration.
 10. Meera Vijayann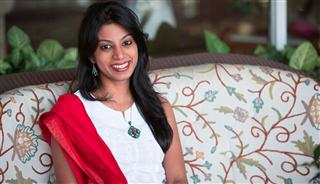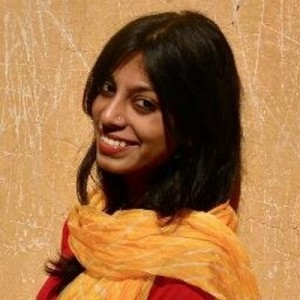 Meera is a journalist working towards leveraging digital media for social change and empowerment.
Through the use of citizen journalism platforms, Meera explores creative ways that young women can participate in political, community and governance matters. As an elected member of the inaugural class of +SocialGood connectors, she facilitates dialogue between entrepreneurs, innovators and institutions to tackle global issues around gender rights and sexual violence.
In 2013, she won the CNN IBN Citizen Journalist Award for her reporting in the aftermath of the Delhi rape case. Her articles and blogs have appeared in the Guardian, CNN, Forbes, Open Democracy, IBN LIVE, The New Indian Express and other major media outlets.