Jamie McCartney, UK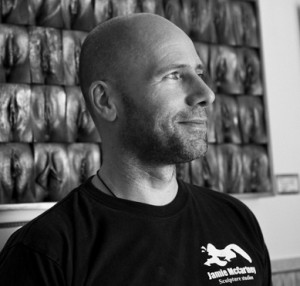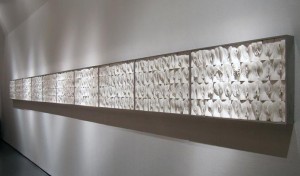 With his work constantly in the 
media, 
Jamie has gained an international reputation
as a
n
 uncompromising,
underground artist. Publicly speaking
about 
the importance of art as an engine of social change,
he remains a campaigner and advocate for many causes.
With a
career-long commitment to experimentation he 
often focuses

on the body using traditional and novel materials
,
 applying 
many unusual
processes
. 
Often
exploring
 emotive subjects 
he
 tends to court controversy
.
​ ​

The Great Wall of Vagina:
 "Changing female body 
We are
delighte
d
 to be exhibiting
 Jamie's
masterpiece
. This
eight
 metre
 long

wall sculpture
 was
 created
 from plaster casts
of 400 women's genitals
,
young and old,
from
all walks of life who volunteered to be 
involved.

It's purpose? –  
to
 show genital variety and combat the rise in women seeking 

"I didn't want to be p
art of a society that encourages
 women to cut of parts
of their genitals and I was in a unique position to do something about it.

Knowledge is power. Freedom from genital anxiety is the goal.
"

Five years in the making and entirely self-funded, it typifies Jamie's
artistic determination
 to make a significant impact with his art
.
I
t 
has become
 a hugely influential feminist artwork
that
 literally

changes 
women's
 lives.
Jessica Fulford-Dobson, UK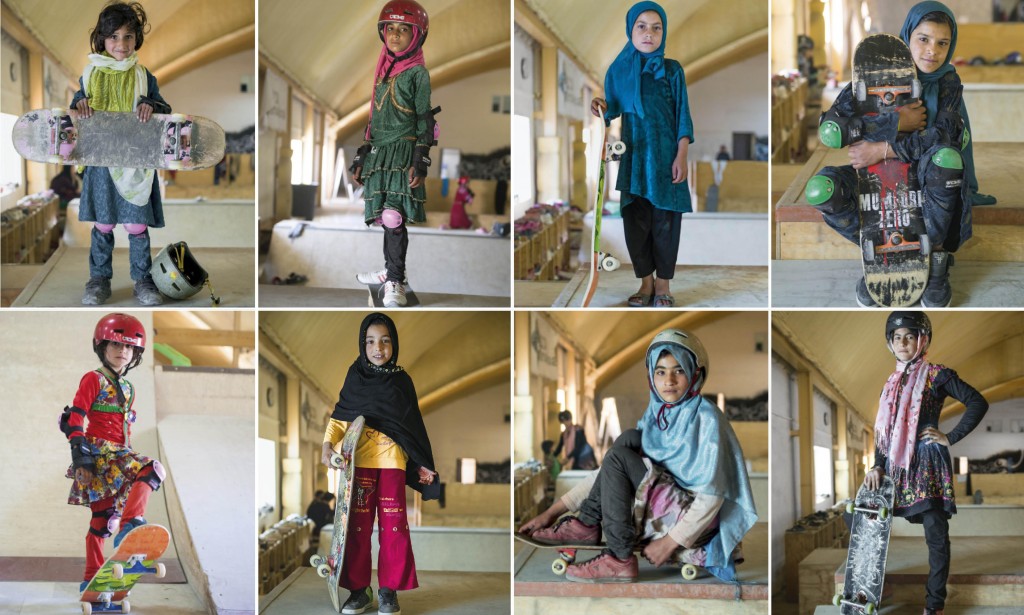 Jessica Fulford-Dobson a freelance London based portrait photographer.After leaving university, Jessica got a job assisting the filmmaker Nicholas Claxton
on the documentary: 
'Linda McCartney: Behind the Lens'
. Linda proved to be
a significant influence.
She worked with photographer Alison Jackson on her TV series 'Doubletake'
for the BBC and her book 'Private' for Penguin books.
Jessica started work as a portrait photographer in 2000.
Her photographs have since been published in newspapers and magazines worldwide,
as well as being exhibited in New York, London and Prague.
In April 2015, Jessica's first major solo exhibition was held at London's
Saatchi Gallery bringing the now award winning series Skate Girls Of Kabul
to international attention, receiving major critical acclaim.
There are now plans for a global tour.
Robin Hereford,  Director of Valuations at Bonhams,
has singled Jessica out as: "One to watch, being the top-selling photographer
at one of our shows in New Bond Street."
In late 2012, Jessica Fulford-Dobson spotted a small newspaper article
about girls skateboarding in Afghanistan. Instantly inspired, she thought
it was a shame that such a unique, visually striking and uplifting story was
compressed into such a tiny column of text.
Here was an opportunity to photograph young girls doing something exceptional
in a beautiful, albeit war-torn, country. In addition, she hoped through her
photographs to bring more publicity to a genuinely positive story from Afghanistan,
and therefore help generate more support for this remarkable charity Skateistan.
Kate Parker, USA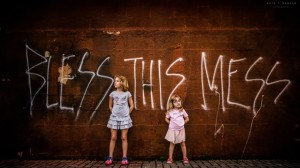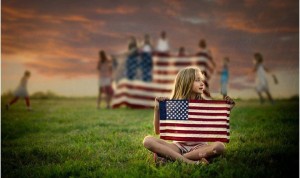 Kate is a photographer, mother, and athlete from 
Atlanta
. 
​
Her work has been featured in galleries all over 
USA
 including 
New York
 and 
Los Angeles
. Kate's recent projects 
"Blended" and "Strong is the New Pretty" 
have been highlighted in the Huffington Post, the Daily Mail 
UK
, NPR, the 
Washington Post, Elle 
China
, 
Vanity Fair 
Italy
, Lean In, Amy Poehler's Smart 
Girls at the Party, and Athleta. 
​
Series features images of Kate's girls, celebrating them as the strong, 
confident, athletic females they are.
Jarek Kubicki, Poland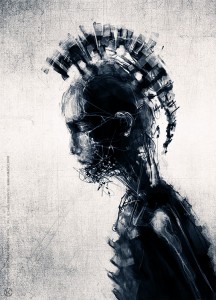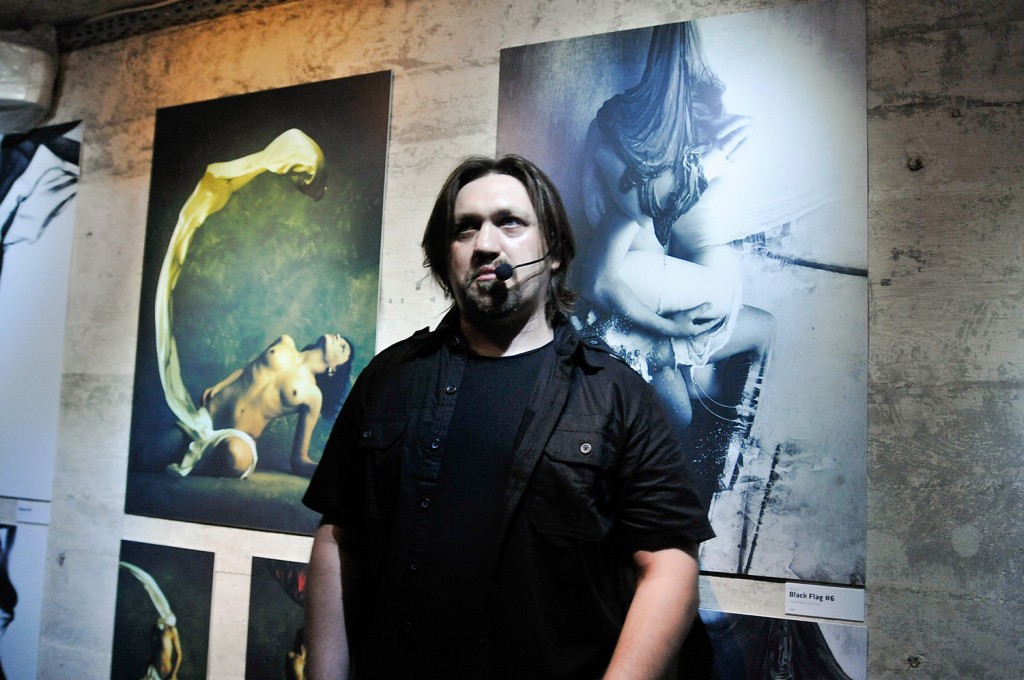 Artist, photographer and creative director, winner of many prestigious awards 
in the web design field. Graduate of 
Academy
 of 
Fine Arts
 in 
Gdansk
. Jarek 
has been involved in the creative process of many advertising prize-winning 
projects such as Beksinski.pl, Rumors about Angels II, both of which were 
honored with Favourite Website Awards. Jarek has participated in a several 
group exhibitions in 
Poland
, 
Belgium
 and 
Romania
. 
Maja Wolna, Poland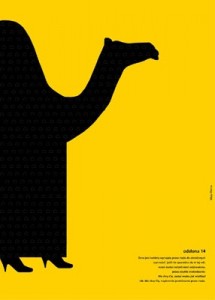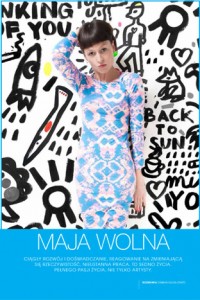 Born in 
Poznan
, 1980, Maja obtained MA Diploma in Graphic Department at 
Fine
Arts
Academy
, 
Poznan
 in 2005. Currently she works as Assistant Lecturer at 
the 
University
 of 
Art
 in 
Poznan
 in Multimedia Department and Graphic 
Department of the Computer Science and 
Management
Secondary School
 in 
She takes part in many international art competitions, individual 
and group exhibitions all over the world. She was awarded with Gold Medal in 
International Poster Biennial in 
Warsaw
, 2010, Grand Prix and Second Prize in 
International Poster Competition 'Anti Aids Ukraine' in 
Kharkiv
, 
Ukraine
, 2006. 
Among others her works were presented on the international art exhibition 
Passion for Freedom in Unit24 Gallery in 
London
. She cooperates with the 
polish newspaper Gazeta Wyborcza and creates socially and politically 
Maja is the author of series of posters about Muslim women. 
Posters, graphic design, illustrations, collages are a part of her art. Currently 
she is working on a video art and objects based on her graphic experiences.