"It would be too dangerous to exhibit in China"
Wimbledon Art College student Angela Li Zhenxiang flashes her knickers around
the world to explore levels of freedom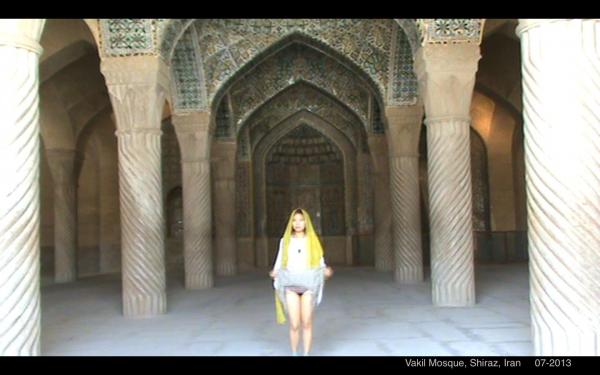 by Louisa Clarence-Smith, Reporter
A Wimbledon art student who travelled the world lifting her skirt to test levels
of freedom in different countries is exhibiting at a festival supported by
artist and activist Ai Weiwei.
Wimbledon Art College graduate Angela Li Zhenxiang flashed her knickers in front
of the Statue of Liberty in New York, the Swiss Alps and an Iranian mosque for
her video project, Culture Shock.
The 30-year-old Chinese artist rented out her room in Beulah Road, Wimbledon, to
afford flights to far-flung destinations where she recorded the rebellious act
during her three one-month holidays from her Fine Art masters course.
As a young woman from a restricted cultural background, I finally had freedom
when I came to London and I wanted to engage with that," she said.
The performance artist survived on simple food and stayed with local people or
in basic hostels while travelling to assimilate herself in the foreign cultures.
"People were very supportive and interested in what I was doing," she says.
In the video, the artist asks local people to film her flashing her knickers in
front of prominent landmarks.
If it is too dangerous, as in the Iranian mosque, she sets up a tripod and risks
arrest by telling security she is making a history film before quickly revealing
her underwear to the camera.
Angela Li grew up in one of the newly-built cities in the Guangdong province
which were quickly assembled during the 1980's development boom in south east
China.
Her parents, an architect and a housewife, sent her to London in the hope she
would gain a teaching qualification and return to China to marry.
They do not know about her performance art, which is on display at the Embassy
Tea Gallery near the Tate Modern, until November 15.
"It would be too dangerous to exhibit in China", she says. She has already
risked arrest by the Chinese authorities by revealing her knickers on film in
Beijing for the art project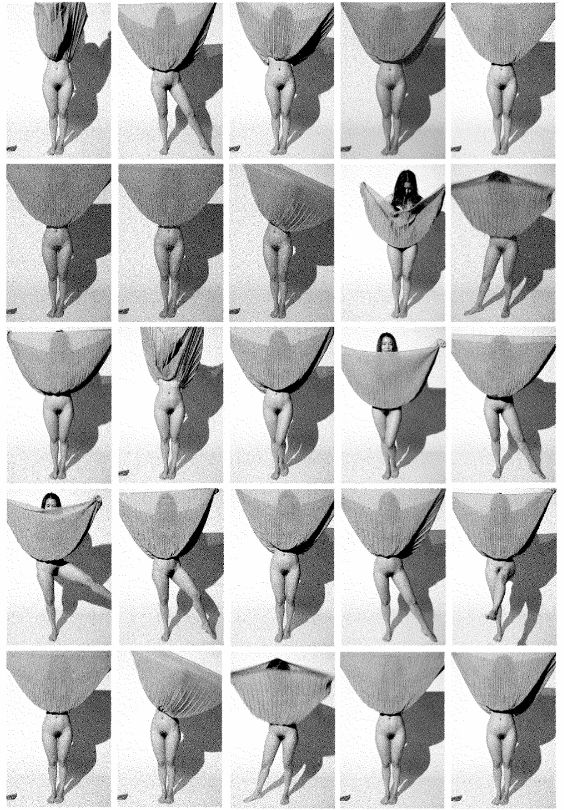 Performance artist Angela Li Zhenxiang is exhibiting her work at the Embassy Tea
Gallery
Angela Li is one of 50 artists shortlisted for the Passion for Freedom Festival,
which exhibits the work of 'brave' visual artists, journalists and filmmakers
challenging the notion of freedom in different cultures.
The festival is supported by renowned Chinese artist and filmmaker Ai Weiwei,
who was imprisoned for posting a blog report exposing corruption within the
Chinese Communist Party.
She will return to China just weeks after the exhibition, when her visa expires.
How will she cope in her home country with its strict limits on freedom of
expression? "The relationship between me and my parents is better than ever
since I left," she says.
"I don't want to teach them what is art or what is this project but I think art
is love. Everyone needs love and everyone needs freedom.
"I want to become a teacher and share what I have learnt with young Chinese
students. China has really changed with globalisation and I want to research and
explore these things."
Sixth Passion for Freedom Festival; Embassy Tea Gallery, Union Street; until
November 15 www. passionforfreedom.art.